'Neath the Wreath Holiday Gift Market heads into 24th year
posted on September 10, 2019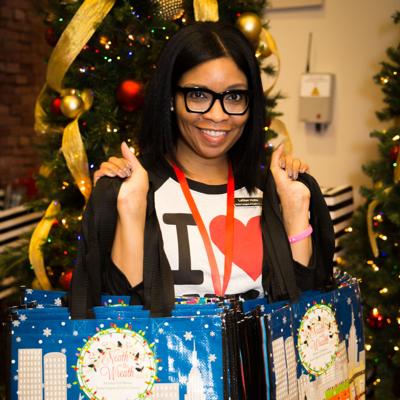 It may be hot outside, but the Junior League of Collin County is feeling the chill of the holiday air as they gear up for the 24th annual 'Neath the Wreath Holiday Gift Market.
Proceeds from 'Neath the Wreath fund community projects such as Collin County Council on Family Violence (CCCFV), Done in a Day projects impacting 30-40 agencies annually, My Friend's House, Life Skills for City House, JuMP Juvenile Mentoring Program, JLCC C.A.R.E.S, HopeWorks, Emergency Response Corp and many others.
A North Texas holiday tradition, 'Neath the Wreath brings together over 13,000 shoppers to support community impact projects. Kicking off its 24th year, 'Neath the Wreath Holiday Gift Market spans five days and features unique holiday and home décor, clothing and accessories, gifts, jewelry, children's items and gourmet food from over 125 merchants many of which are small family-owned businesses.
This year's event will be from Nov. 6-10 at the Plano Event Center, 2000 East Spring Creek Parkway. Nov. 6 is Ladies Night Out at 7:30 p.m. Hours are: 9 a.m.-5 p.m. Nov. 7; 9 a.m.-9 p.m. Nov. 8; 9 a.m.-5 p.m. Nov. 9; and 11 a.m.-4 p.m. Nov. 10.
For safety reasons, baby strollers, rolling carts, rolling bags, wagons, and pets are not allowed.
For ticket information, visit neaththewreath.org.